We will talk over what we offer, and what you are most interested in doing.
Are prices change depending on the design we put together. There are many factors that go into building you the most memorable trip. When you want a picnic on the beach with Burgers and Spiny Tail Lobster, we add this to the plan. We are sorry we don't have just one price, but we also are happy that we are flexible enough, to tailor make activities to fit all your needs and desires, and for all ages.
The most important service we provide are memories. It's one thing to go out on a boat, and it is another thing, to be guided to treasures of our island.
We offer 1/2 day or whole day trips,
and we give discounts for multi-day reservations.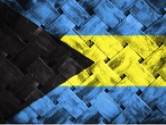 Visit our Facebook page, we have hundreds of people who recommend our fun island tours.
Also, please read the reviews on TripAdvisor
"Capt. Kid & Son Charters are worth every penny!"
Chris Patch
"Making memories that last a lifetime"
John Kuluya
"It don't get no better than this!"
Dr. Lea Gray
"A must while visiting Eleuthera."
Donna Mann


Guided Tours for Eleuthera,
Harbour Island & Spanish Wells