You can email, text, or call us. We will discuss what you'd like to do, and set up an excursion made your way.
Want to see the swimming pigs?
Are you interested in snorkeling some pristine and safe reefs?
How about visiting the Sapphire Hole or Glass Window Bridge?
There are so many things to do, and we will do our best to make your vacation memories remarkable.
We will pick you up at one of 3 locations
Spanish Wells, 14th street on Harbour Side of island.
Eleuthera, Genes Bay Dock
Harbour Island Public Dock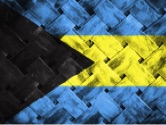 For those who have been on our tours, Please write a review.
Guided Tours for Eleuthera,
Harbour Island & Spanish Wells